… an intensive NEEDS experience in the Netherlands,
NEEDS: NETWORKING OF EUROPEAN EDUCATION INITIATIVES DEDICATED TO GLOBAL SUSTAINABILITY
Training in The Netherlands
Including Network Event Celebrating Earth Charter Day 2022 – Round Table on Intergenerational Justice
Venue:
Landgoed Zonheuvel
Amersfoortseweg 98, 3941 EP Doorn in The Netherlands
Dates overview: 28 June – 2 July 2022
see here the Reports :
https://padlet.com/roundtable1/7fiz3c074b8tnnyk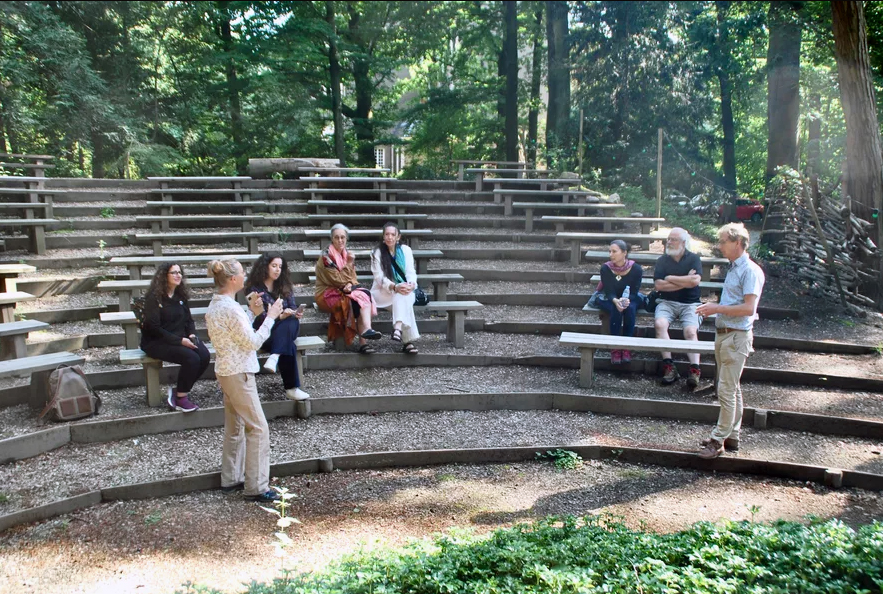 As part of the NEEDS project, the third training was organised in The Netherlands. Starting on 28 June, ending on 1 July 2022, 10 participants coming from 6 countries were hosted by the Dutch team with Wim Oolbekkink, Veronique Swinkels, Dick de Groot, Myrthe Egmond, Sherlien Sanches and Alide Roerink. The training took place at the beautiful venue of Landgoed Zonheuvel in Doorn, with its iconic trees and an interesting history to build on during the training. Part of the training was the celebration of International Earth Charter Day 2022.
Have look at our report, and in case you want to find out more, please contact us via e-mail at 'RoundTable@Worldconnectors.nl'