During 5,6 and 7 April , 14 people from the partners' organisations shared ideas and ways to work the EARTH Charter principles. Peace and Love ; telling Stories; building communities of practice were some of the topics discussed during the artistic based activities through relational aesthetics and embodied peer learning.
Read Here the Group Reflections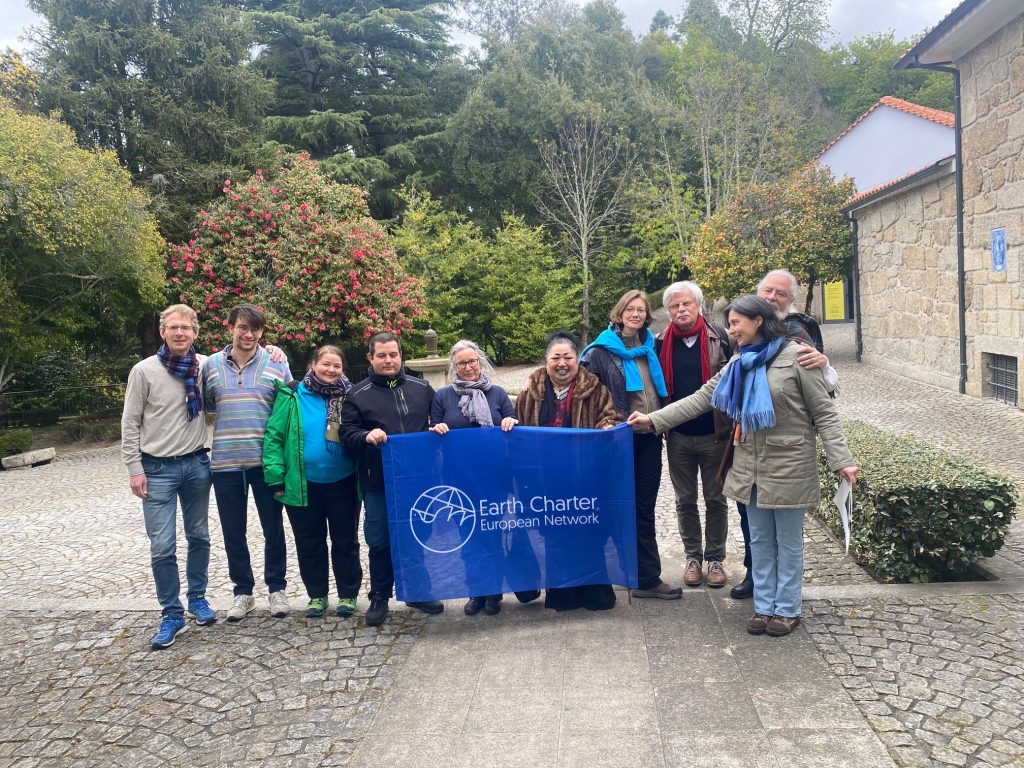 See Here the Program of Activities
Once upon a time there was mother Earth.
Once upon a time there was mother Earth. She took care of everything on the planet and loved all life equally. One day, our Mother was upset. All the trees,all the flowers,the bees and all the animals suffered by the human hand. With them, Mother Earth was suffering too. So she called the humans to her ,trying to teach them how to be a part of the planet and take care of it. Humans came to this meeting and they were asked :
Why are you making me cry ? Asked Mother Earth.Why are you hurting all the plants and the trees and all the animals?
Humans started to argue and to say that it is their right to conquer the world and to rule it as they pleased. 
But one older person approached the meeting and said :
Excuse us please. We are young. We lived here on this planet for just a few minutes. We don't know how to live in harmony with nature. We are learning and in our selfish minds think that we already know everything. 
Teach us Mother Earth,the human said!
A little yellow flower opened her petals and said : i grow here now, but i am connected to everything.
An old tree said : for me you are just shadows passing for a few seconds but in this time you have the power to harm me or to protect me. If i can give and protect life , you can do it also.
A stone came out of the water ,it smiled to the sun a and said : start to live your life slowly like me. Anchor yourself ,be strong for you and for others.
Another strong red tree lifted his branches trying to hug the wind and said : when the wind of doubt is blowing,try to be strong like me but also flexible. Listen more and observe.
After some days,Humans started to argue again . They listened,but they didn't understand.

 Again Mother Earth smiled and said :

I gave you the miracle of water. My life, my gift to you. The water sees everything, the good and the bad.I created the rain and the snow, the rivers and the sea, the clouds, ice and all life. This is my way of showing you the way. They hold all the answers and all the blessings. When you are in doubt,when you are sick or troubled , find the water and listen.
 Even if you think you are too small to do something , remember, you are also my gift to this world. Even if you made me cry ,you could also make me happy. Live beautifully and happily ever after.